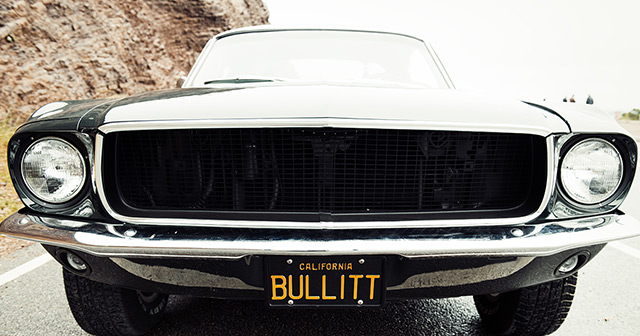 In the new documentary STEVE MCQUEEN: AMERICAN ICON, Pastor Greg Laurie travels through the late actor's world in a car fitting the story—a replica 1968 Bullitt Ford Mustang. Needless-to-say, Pastor Greg is a big fan of McQueen.
"McQueen was Hollywood's 'King of Cool' for a reason. His legacy lives on in a new generation as his image is ubiquitous in culture (especially hipster culture). He also still appears in modern films like the recent remake of The Magnificent Seven. Yet, for most boomers like me, we can't forget when we saw the original version of The Great Escape as McQueen played Virgil Hilts in a role that propelled him to super-stardom. Then there's his role as the detective Frank Bullitt.
"He literally flies his car through the streets of San Francisco in what is regarded by many as the greatest car chase scene in cinematic history. Steve McQueen was not cool because he drove the Bullitt car. The Bullitt car was cool because Steve McQueen drove it. … Only in America—with America's dream—could McQueen transform his hardscrabble beginnings into epic stardom. Yet, until late in his life he struggled to find meaning in life, and he suffered because of it."
You can see McQueen's incredible faith journey when STEVE MCQUEEN: AMERICAN ICON hits theaters as a special one-night movie event on Thursday, September 28.
Find A Theater & Get Tickets »
For now, you can read more about a recently discovered real Bullitt car and it's connection to Greg Laurie.